Seeking Services
Member Services
Contact Us
User Login
---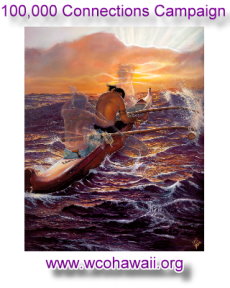 Recent Connections

Name / Location

Amount

Kanani Kaaiawahia B / , -
$ 25.00
Sophina P / , -
$ 100.00
Eva W / , -
$ 5.00
UILANI Y / , -
$ 20.00
Edward S / , -
$ 20.00
Pulouoleola S / , -
$ 100.00
Kanani B / Waianae, Hi-USA
$ 50.00
Curtis K / , -
$ 4.00
Curtis K / Honolulu, Hi-USA
$ 2.00
Curtis K / Honolulu, HI-USA
$ 3.00

Total Collected : $ 329.00
Volunteers – Project based. Want to help? Areas of need.
Form to fill out.
Talents you can provide.

Employment – Open positions, Job Description
Employment Application .

Agency Partnerships – Individual partnership to WCO or Agency to Agency Partnership
Form to fill out.
Service that you want to provide.


---
© Waianae Community Outreach. All Rights Reserved.
---